News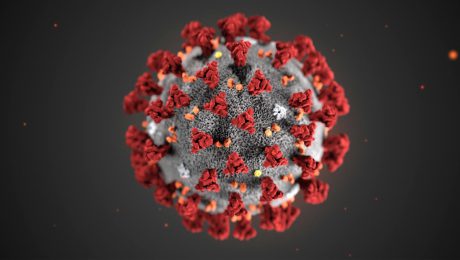 U.S. VIRGIN ISLANDS— In light of the COVID-19 public health emergency, Director McIntosh and the staff of the Bureau of Motor Vehicles are implementing the following procedures to help limit the spread of the Coronavirus:
• The bureau will be serving a limited number of customers daily, no more than 6 persons at a time will be allowed in the Vehicle registration renewal offices.
• Director McIntosh is encouraging the community to take advantage of the bureau's online vehicle registration process. During the period from March 18, 2020 to May 31, 2020, the bureau will waive the requirement for inspection for any customer that renew their vehicle registration online. If customers need assistance in setting up an account or for technical assistance, please email the bureau at info@bmv.vi.gov
• All road tests and written test for the learner's permit are cancelled until further notice.
• In coordination with the Virgin Islands Police Department, the bureau will automatically extend customers driver's licenses that expired between March 16 and May 31, 2020 to June 15, 2020. Customers will not be charged late fees during this period.
• In the case of customers who are traveling and may need to renew their driver's license or obtain an ID card, the customer must present proof of travel and will be seen by appointments only. To make an appointment, please call (340) 713-4268 on St. Croix, (340) 774-4268 on St. Thomas, and (340) 776-6262 on St. John.
Director McIntosh thanks the community for their understanding during this public health emergency. As the bureau receives additional information, Director McIntosh will update the protocols as necessary. For more information, please feel to contact the BMV at (340) 713-4268 on St. Croix, (340) 774-4268 on St. Thomas, and (340) 776-6262 on St. John.
For up to date information on COVID-19, the new strain of coronavirus, please visit the Virgin Islands Department of Health's website at: doh.vi.gov/coronavirus or text COVID19USVI to 88877. #COVID19USVI
####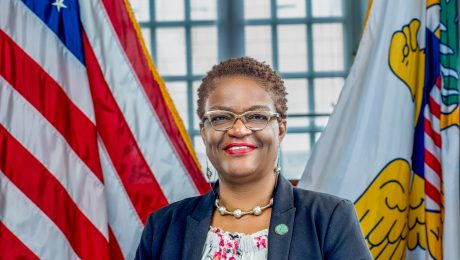 CHARLOTTE AMALIE- Effective May 1, 2019, motor vehicles in the Virgin Islands that are up to six years old will not have to undergo annual re-inspection. Vehicles that meet that criteria, however, must register annually with the Virgin Islands Bureau of Motor Vehicles (BMV).
Vehicles in the U.S. Virgin Islands that are seven to eleven years old must be re-inspected every two years, which means that these vehicles will be inspected when they are seven years old, nine years old and eleven years old. Vehicles that meet these criteria must also register annually with BMV.
Vehicles that are twelve years old and above must be inspected and registered annually.
"Changing the vehicle inspection criteria is a step in the right direction," Director Nominee Barbara Jackson-McIntosh said Tuesday.
"After careful analysis of the BMV database, it has shown that there is a significant number of vehicles that are up to six years old and are required to have full coverage insurance.  This indicates that if there is a malfunction or bodily damage to the vehicle, it is almost guaranteed that the owner will be able to fix the vehicle with the benefit of the insurance proceeds," Jackson-McIntosh added.
Director Nominee Jackson-McIntosh also reminds the public that it is their responsibility to ensure that their vehicles are roadworthy at all times. The Virgin Islands Police Department will issue fines for violations of the territory's driving and registration laws and regulations under the Virgin Islands Code.
"Our goal is to reduce the wait time at the Bureau offices, as we strive to serve you better diligently. If you have questions or need further clarification, you can call our offices and speak to any Bureau of Motor Vehicle employee or email us for more information," Director Nominee Jackson-McIntosh said.
###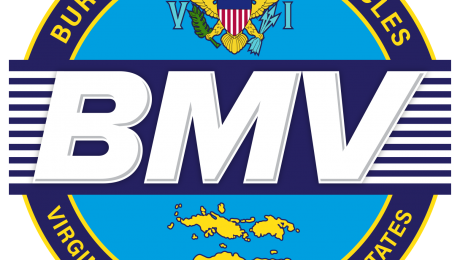 St. Thomas, U.S. Virgin Islands — Director Designee Barbara Jackson-McIntosh would like to inform the motoring public that the Bureau of Motor Vehicles office in St. Thomas will open at 1:00 PM on June 13, 2019, and the St. John office will be closed.  The Employees of the Bureau in the St. Thomas/St. John District will be engaged in a training, in an effort to better serve the Virgin Islands Community.
We apologize for any inconvenience this may cause. For more information, please contact Barbara Jackson-McIntosh, Director Designee at (340) 713-4268.