Bureau of Motor Vehicles' Online Services Currently Under Maintenance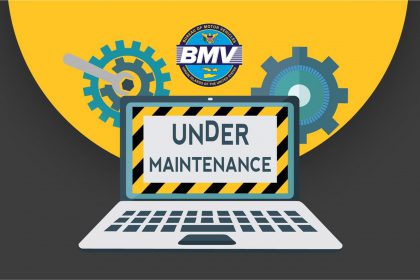 U.S. VIRGIN ISLANDS— Director Barbara Jackson-McIntosh would like to inform the motoring public that the Bureau of Motor Vehicles' (BMV) Online Services is currently under maintenance. We anticipate the E-Servicing website to be operational on Wednesday, July 22, 2020.
Director McIntosh apologizes for any inconvenience this may cause. For more information, please feel to contact the BMV at (340) 713-4268 on St. Croix, (340) 774-4268 on St. Thomas, and (340) 776-6262 on St. John or via email at info@bmv.vi.gov.
####