The Bureau of Motor Vehicles to add Additional Resources to Reduce Wait Time for Driver's Licenses and Identification Card Appointments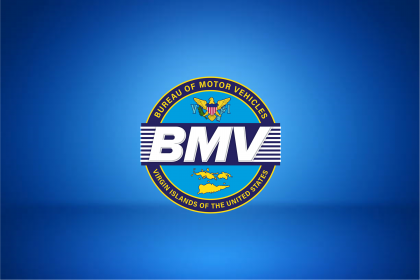 U.S. VIRGIN ISLANDS— Director Barbara Jackson-McIntosh would like to inform the motoring public that the Bureau of Motor Vehicles will be adding additional resources in the St. Croix and St. Thomas Offices to address the long wait time to receive appointments for driver's license and identification cards.
The COVID-19 pandemic and the related social distancing and Stay-at Home order issued earlier this year have caused delays in customers receiving driver's licensing and identification card services. To address the delay, the bureau is currently adding an additional driver's licenses processing workstation and is currently procuring the necessary resources to address the issue. Customers will be contacted to reschedule their appointment.
Please note the bureau will only be serving customers by appointments only, customers can make appointments online at bmv.vi.gov or call us at (340) 713-4268 on St. Croix, (340) 774-4268 on St. Thomas, or (340) 776-6262 on St. John.
Director McIntosh would also like to remind the public that all driver's licenses and identification cards that expires as of March 2020, will be extended for a period of 6 months from the expiration date.
For more information, please feel to contact the BMV at (340) 713-4268 on St. Croix, (340) 774-4268 on St. Thomas, and (340) 776-6262 on St. John or via email at info@bmv.vi.gov.
####